SOMALIA REALISES its dreams to have a broadened football league, as the country's Nation Link Telecom championship, has now grown from eight to ten clubs in participation.
The Somali Football Federation has inaugurated the expanded football league with Elman FC defeating their Horseed FC rivals by 3-2 in the opening match on Friday, December 19.
The expansion of the country's most populous sporting event is a sign for the implementation of the pledges made by the Somali Football Federation President Abdiqani Said Arab in the aftermath of his election as president just three months ago.
Ahmed Abdi Dini, managing director of Nation Link Telecom whose company is in partnership with Somali Football Federation said it was a great publicity for his company to have a greater involvement in football.
"The cooperation between Somali Football federation and Nation Link Telecom dates back to 2007 and since then Nation Link Telecom has been joining hands with the SFF in the promotion of football in our country" Mr. Dini explained.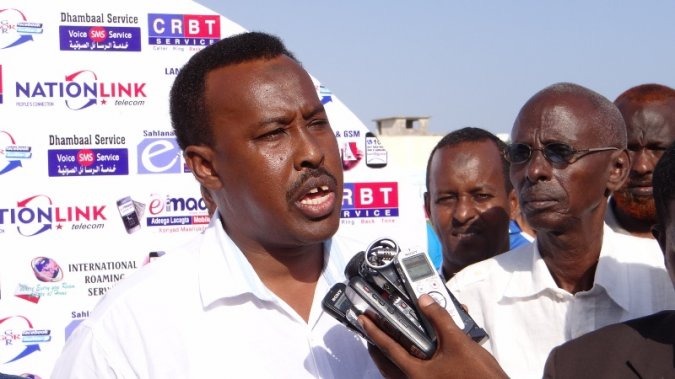 Somali Football Federation president Abdiqani Said Arab thanked Nation Link Telecom, for unwaveringly showing willingness to continue their involvement in Somali football.
He said the increase of the league participation was in one respect part of the football development and in the other was intended to create more interesting and more competitive league with respect to the will of Somali community who are mostly football-loving people.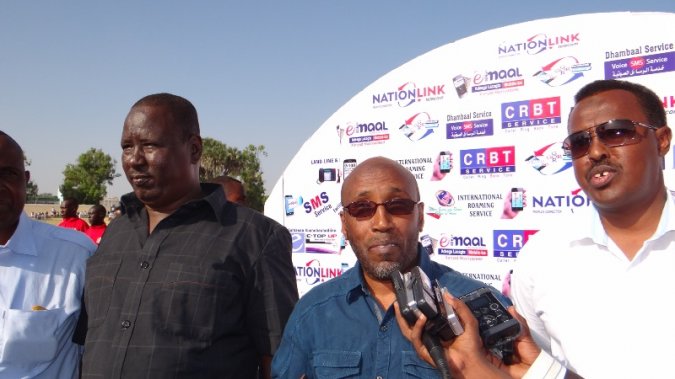 "A total of 19 foreign players, representing 6 clubs are playing in the league this year, which would mean that football in Somalia was becoming more popular and even attracting the attention of international professionals" president Abdiqani Said Arab said during his opening address.
He urged other business companies in Somalia to follow Nation Link's footsteps by joining hands with the Federation in the promotion of football for peace in the country.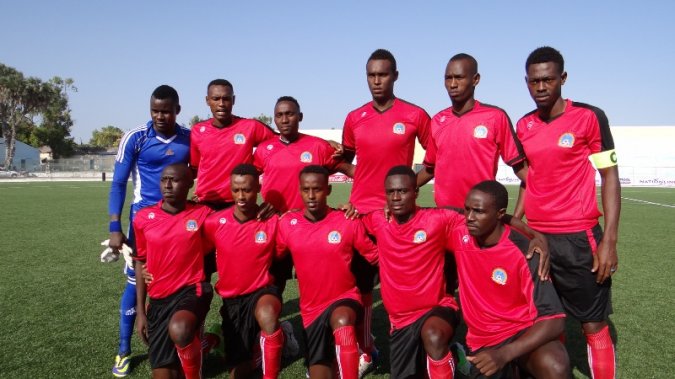 "On the behalf of SFF, I would like to invite all Somali-owned companies to come and display their businesses here without any preconditions, because we want them to feel how football is stronger to promote their businesses" the president added before announcing the competition was open.
Somali Football Federation Media Department