It was an era of a great pleasure and the return of freedom of women's sport for the Somali women who have enjoyed a month-long handball tournament in the capital Mogadishu. The Somali women were previously denied access to sport in public for several years.
On Friday 8th of February the recently rebuilt first July playground hosted the final match of the country's 4th women's handball championship with the police club Heegan outsmarting their Horseed rivals by 12-5 goals in what was seen as the most populous women's sporting exhibition in the country for years.
Both clubs make of the most well known women's national handball team and as a result their performance attracted thousands of zealous spectators who occupied the stadium hours before the start of the match as they were chanting slogans of support for each of the clubs.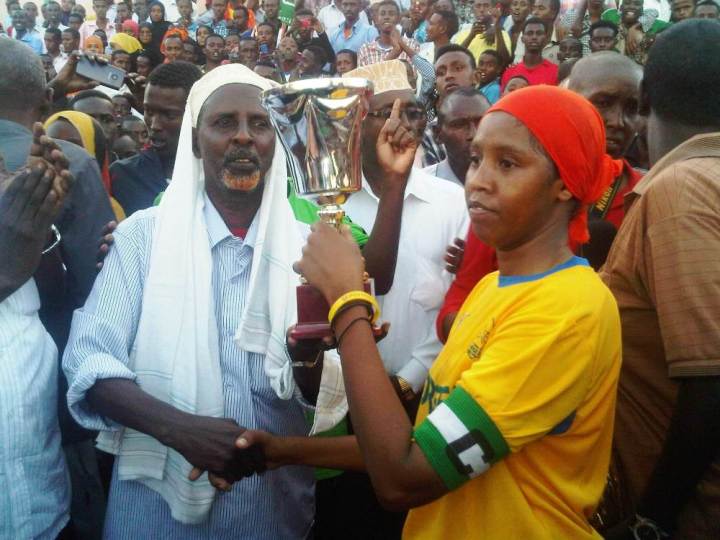 High profile Somali sporting officials including the Somali National Olympic committee secretary General Duran Ahmed Farah and the country's first ever international basketball referee Hajji Mohamed Ahmed Olow were watching Friday's final match.
"Today Somali women are freely back to sport the peaceful atmosphere here is encouraging an uncountable number of young Somalis both boys and girls to show up for sport–on behalf of Somali NOC I promise that we will do our utmost to help the promotion of a fully developed sport in the country" secretary General Duran Ahmed Farah told reporters in Mogadishu Friday.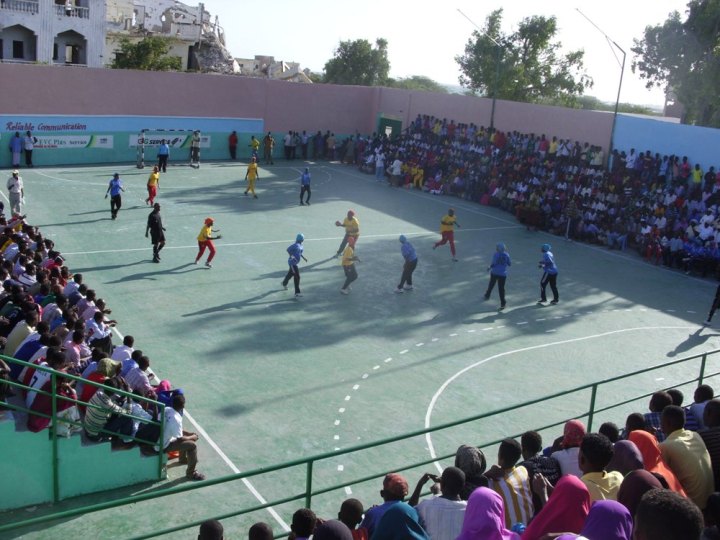 He praised the Somali handball federation for the successive activities, as the country's men's handball tournament is also smoothly under way in the capital. The final match is expected here on Friday next week.
By Shafi'i Mohyaddin Abokar
Email:shafislow@yahoo.com