Mohamed Deq who has been representing Somalia at the 5th Alexandrias International Taekwondo Open Championship has managed to win the war torn country's ever Taekwondo medal after beating an Egyptian fighter for Bronze position on Tuesday.
"This is an enormous reward for both Somali Taekwondo Federation and Somali Olympic Committee for their hard work and teamwork to organize, facilitate and finance these two athletes and to make sure that they excel at the competition for their beloved country" said the vice president of Somali Olympic Committee Ibrahim Shamo who was accompanying the players at the championship.
"Let me take this opportunity to congratulate both the players and their coach for their preparation of the championship and I am sure that there will be more success to come from these young athletes". Added the jubilant vice president
On his heavier category the other Somali athlete in this championship Faisal Awais lost at the quarter final and finished fourth place despite his superior fight according to Somali officials at the championship.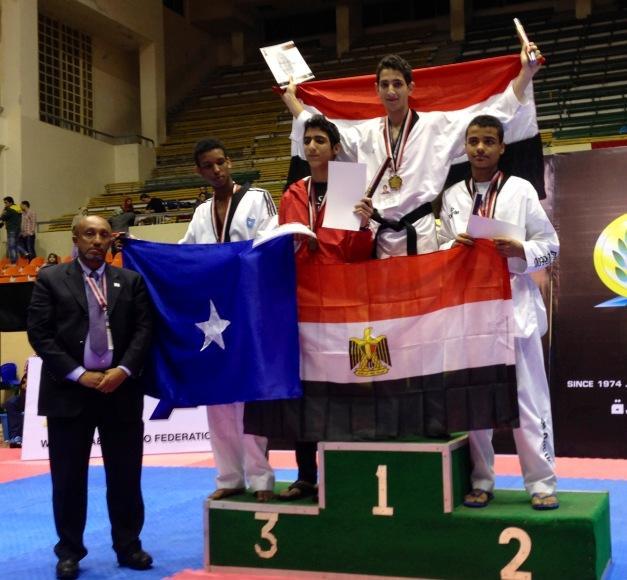 "Faisal kicked the Egyptian fighter twice on the head but the referee turned blind eye towards it and did not count for Feisal, to make things worse a kick from the Egyptian which seemed to have lost Faisal was counted 4 points against Faisal but he kept cool and managed to level the points 4-4. The fight went on to golden point but remained level. The Egyptian referee has finally decided to give the victory to his country of Egypt" said an angry Somali official at the championship.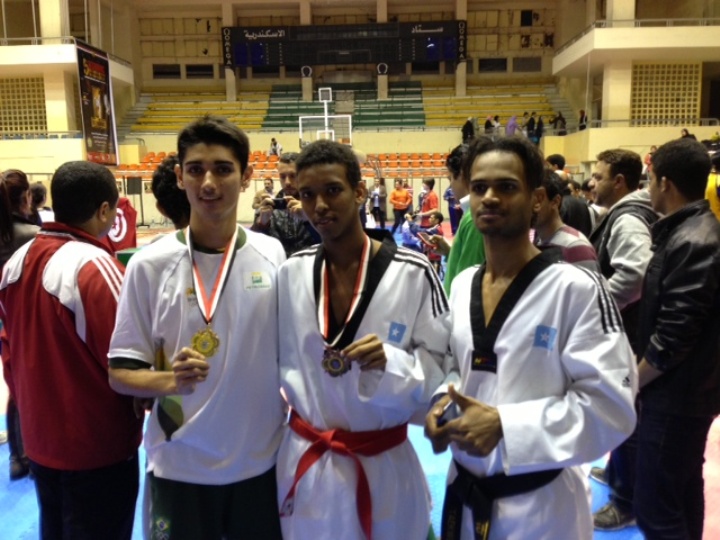 Mohamed who lives and trains in Switzerland competed 63kg junior category with athletes from around the world and managed to win the bronze for a country that has been in civil war for over 22 years and know little about taekwondo as a sport.