As part of expanding its development programmes to all regions of the country the Somali Olympic Committee sent a high delegation led by the secretary general to Jubaland state of Somalia to discuss political leaders and sports community the future sports development programmes.
The secretary general Mr Duran Farah who was briefing the media at the port city of Kismayo's airport has outlined that they came to meet, discuss and inform sports community in Juba region the progress that NOCSOM has made since its January election and its intention to expand that progress to other regions of country.
" Kismayo and its sports community is very well respected and recognized for its invention of great sports champions for our country and as leaders of Somali Olympic Committee we had to respond the improvement of security within the region and here we are to share with you our programmes and discuss how you can be part of that" said the secretary to the welcoming officials and legends at the airport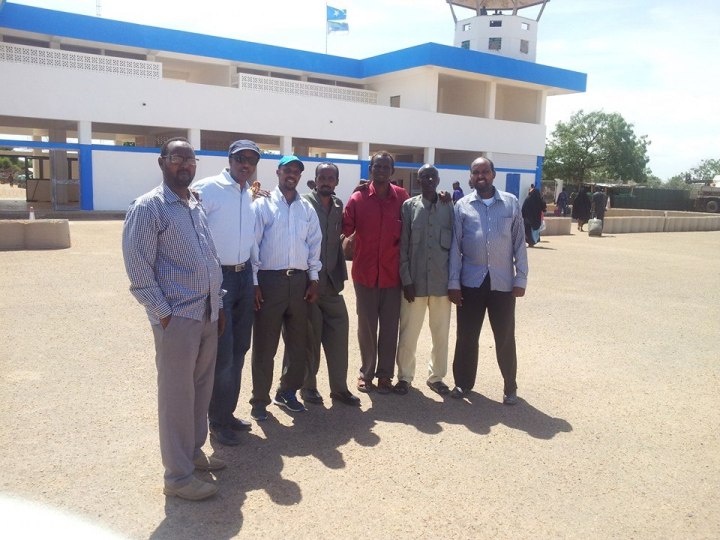 During his stay in Kismayo the secretary has held talks with high ranking officials from the political leaders of the state where he emphasised the magnitudeof sportswithin this sporting loving community and how they can make use of that as a tool to improve the stability and the security of the region.
"Sports is a tool to build a better and peaceful community as well as a tool for mutual understanding among individuals and community with different political and religious beliefs where they respect not only each other but the rules and regulations as well" said the secretary during the meeting
The secretary also attended and witnessed the election of the region's first Football Federation after the civil war alongside the representatives of Somali Football federation, Jubaland administration, former footballers and civil society.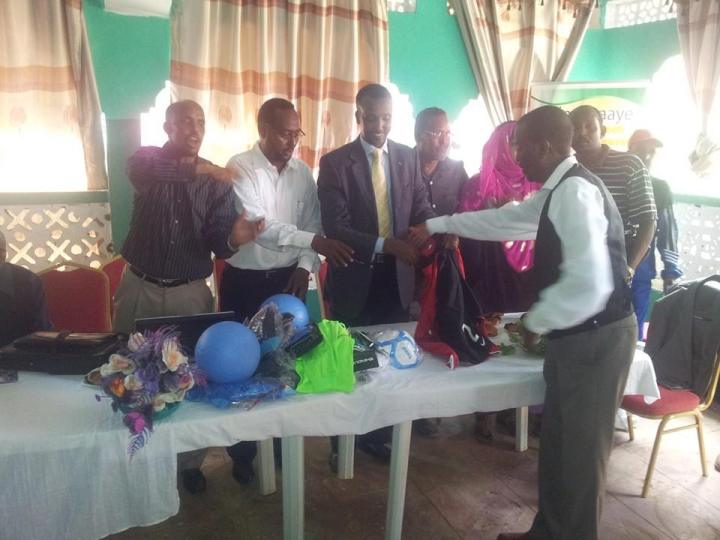 After the election Mr Duran Farah congratulated the elected president and reminded him the expectation of the nation from this region which produced a large number of football greats the country has ever seen before he hands him over football equipment contributed by Somali Olympic Committee to the newly elected president and his federation a compliment.
Next few days the secretary will hold talks with sporting community within Jubaland to discuss the implementation of different sports administrations including the regional office of Somali Olympic Committee in an effort to increase the involvement of NOCSOM programmes by this sporting devoted community.