In an effort to expand the Olympic ideas and values to every part of the country, secretary general of Somali Olympic Committee Mr Duran Farah paid a touring visit to various cities in Punt-land State of Somalia for the past couple of weeks.
During the visit Mr Farah appreciated the tireless efforts and commitments by the sports communities within the cities he visited including the capital city despite the lack of facilities and equipments and urged all of those involved to continue their dedication for the benefit of the country's search of athletes that will be able to bring glories to the nation.
"As an organisation we have been endlessly working to implement a strategic plan that serves to all spots communities within the country and I am very pleased today to see that the state's sports administration is here with us for the formation of your sports leaders. This is the way forward and as a Somali Olympic Committee we will work with you and help you to develop the sports activities in the state" said the secretary in his speech at a ceremony to appoint Football, Basketball and Athletics federations in the region organised by the ministry of Youth and Sports of Punt-Land State of Somalia.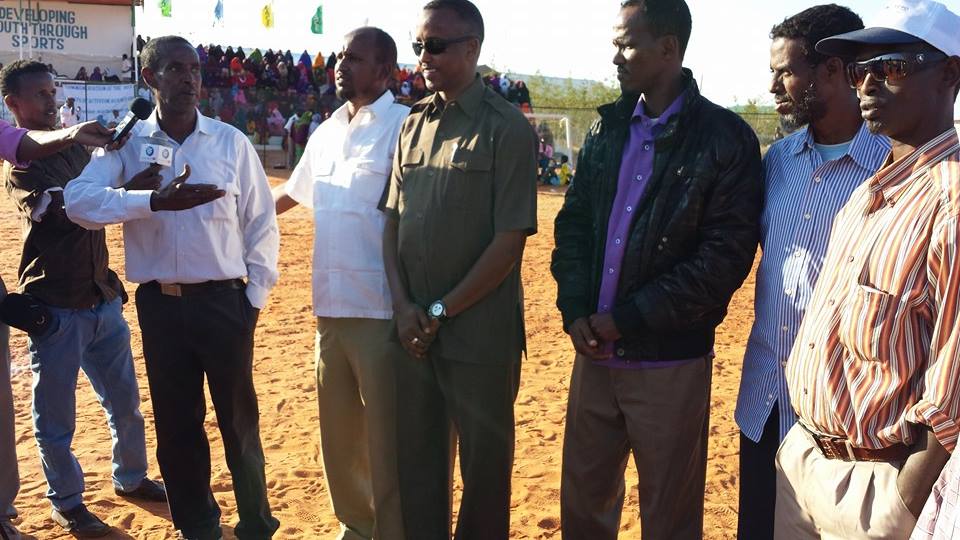 Mr Duran Farah also visited the historic city of Galka'o where he attended a peace promotion tournament along with Somali Olympic Committee's representative in Punt-Land and management members of Galka'o Centre for Peace and Development which was the organising and sponsoring organisation of the tournament.
Whilst in the city Mr Farah toured the city as well as the different facilities of the Centre for Peace and Development and congratulated the management of this magnificent centre for making these fantastic facilities possible for the youth of Galka'o to advocate and promote peace through sports activities.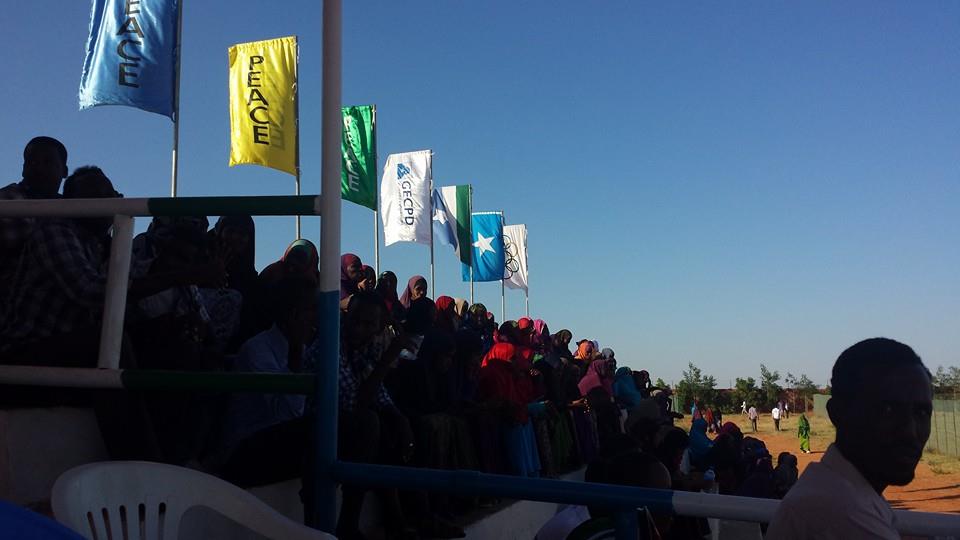 "These competitions do not only support to bring peace and stability within the region but also facilitate to get more young people playing sport and I am immensely pleased to see the tremendous work that sports community in this city are doing" said the secretary who was addressing the teams and spectators at the end of one day football and athletics tournaments.
Later that evening the secretary met the management of the Centre to discuss the possibility for future cooperation between the centre and Somali Olympic Committee in order to enhance the sports development programmes as well as maintaining peace promoting activities through sport.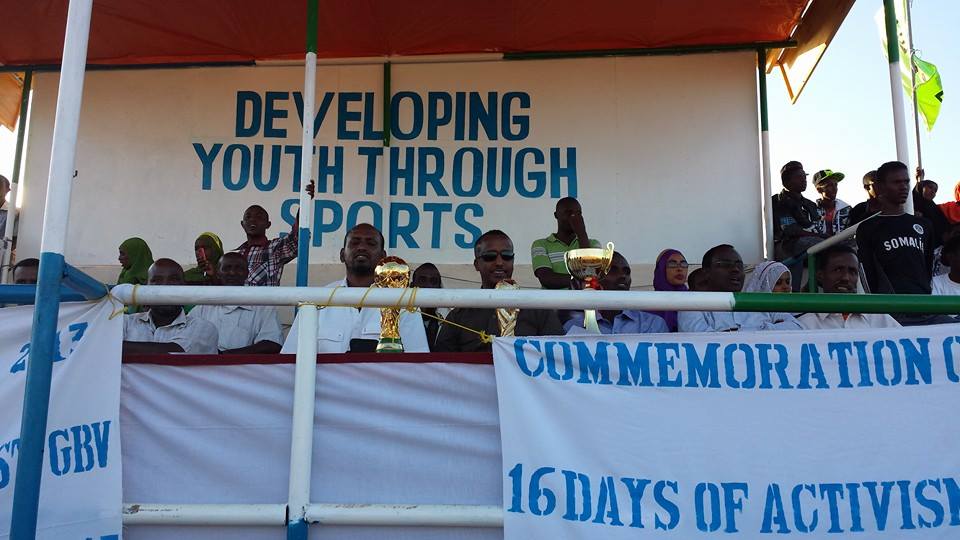 The visit was part of ongoing plan for Somali Olympic Committee and its efforts to gradually expand its authority and leadership to the regions where the stability is improving as well as sharing the sports communities the outstanding work that Somali Olympic Committee is doing since its election at the beginning of the year.