Scores of Somali youths including boys and girls have benefitted from a week-long workshop entitled on 'Peace and youth Aspiration' which was organized by the Generations for Peace Somalia office and was hosted at Somali National Olympic committee headquarters in the capital Mogadishu.
The workshop was concluded on Thursday with a very colourful event in remembrance of the 15th of May, the day that Somalis commemorate annually as a memorial service for the fathers of Somalia's independence, the Somali Youth League (SYL).
During the workshop, the trainees were given lessons relating to how to use sport as a tool of peace building and youth integration in particularly such war-weary country where sport has so far played a key role in peace promotion.
Somali NOC secretary General Duran Ahmed Farah who addressed at the end of the workshop said that the country's National Olympic committee was very proud that Somali youths who benefited from previous Generations for peace camps in Jordan and in the UAE are now delivering their knowledge and experience to brothers and sisters in the country.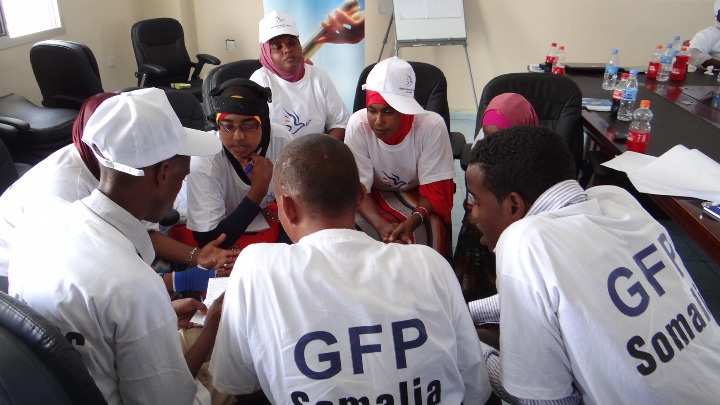 He noted that more than 30 Somali boys and girls were trained at different GFP camps since 2008 praising the Jordan-based none profit Generations For peace for helping tens of Somali youths get more knowledge and experience in peace building.
"Warmongers in the country are using young people for flaming violence in the country, so we want you to act differently and instead work in peace promotion and rebuilding of your country---I am sure you will reach if you try and we have more confidence in you" Somali NOC Secretary General Duran Ahmed Farah told the trainees at the end of the workshop on Thursday.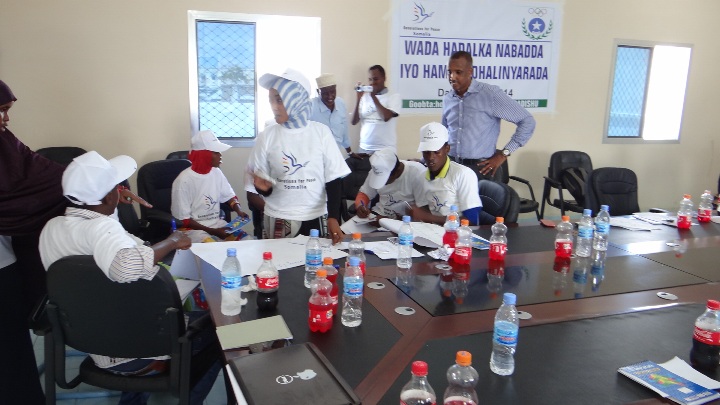 Somalia's most renowned sporting veteran Haji Mohamed Ahmed Olow who was honoured to conclude the workshop called on the participants to act on what they have been taught and try to practice their knowledge in other gatherings across the country.
This was the biggest GPF event organized in the country since Somali delegates started to take part in Generations for peace programs in 2008.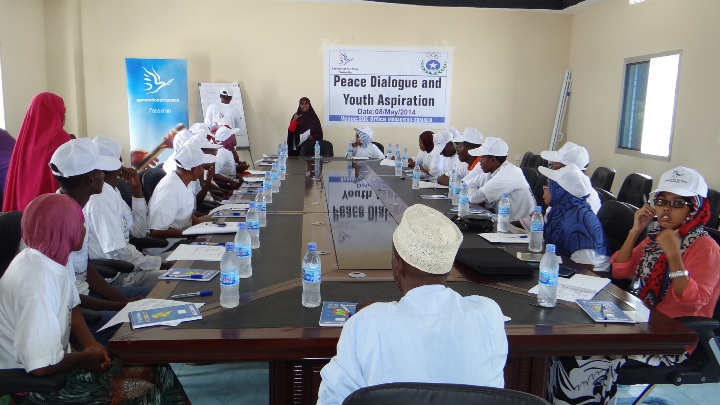 The global peace initiative 'Generations For peace' was incepted in 2007 and was co-founded by HRH Prince Feisal Al Hussein of Jordan and Sarah Kabbani Al Feisal.
About 8,500 youth leaders from over 50 countries in different continents including me had benefitted from Generations For peace courses which mostly held in the Jordanian capital of Amman.
By Shafi'i Mohyaddin Abokar
GFP Somalia Pioneer