Over 150 people including politicians, athletes and women have taken part a three-kilometre peace match held in the southern port city of Kismayo as a commemoration event for the world peace day.
The peaceful sporting event was organized by the region's local sports committee under the auspice of the National Olympic committee of Somalia and was held in Kismayo on the 21st of September, the day marked as the world's peace day.
Former footballers including some who represented the Lower Jubba region in the country's regional football tourneys just dozens of years ago also took part in the peace match.
Somali National Olympic committee secretary General Duran Ahmed Farah who was reached for comment by the NOCSOM media department said that the event was part of several sporting programs held in different places in the country as commemorations for the global day.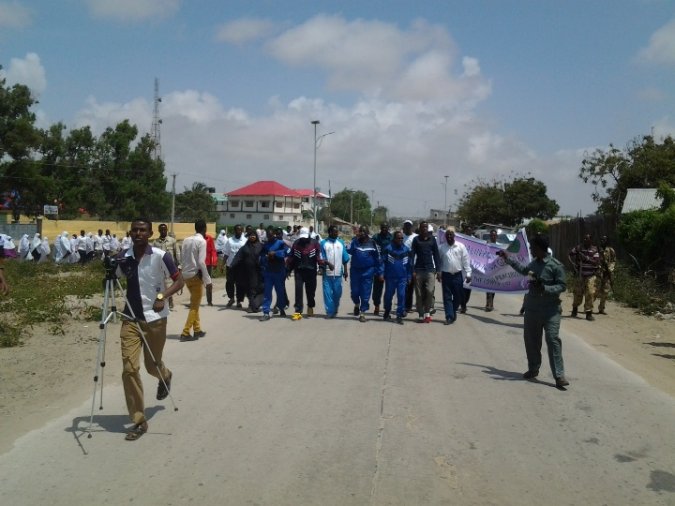 He praised the lower Jubba region's local sports committee for the promotion of sport in the region adding that the organization of sports for peace programs was a very tangible step forward.
"The region was well known for its sports influence before the collapse of Somalia and the fact that peace is returning to the country, the Somali NOC has been making more approaches in areas where peace has been regained such as Kismayo whose football arena was recently renovated" NOCSOM secretary General Duran Ahmed Farah said in an interview with NOCOM Media on Wednesday.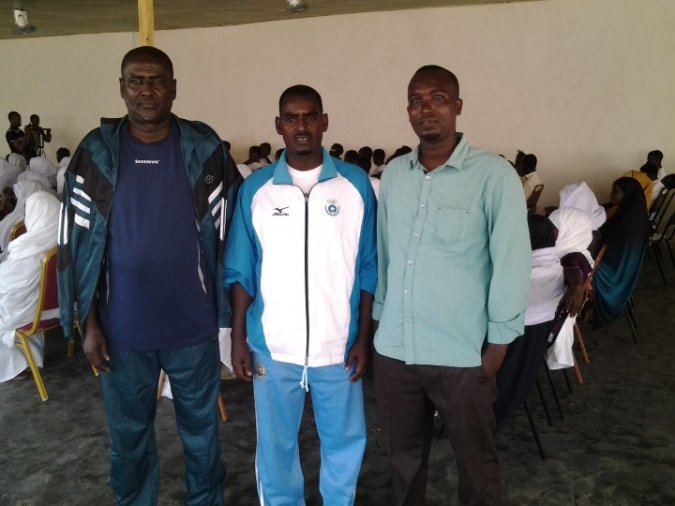 By Shafi'i Mohyaddin Abokar