The general assembly of Somali Olympic Committee attended by the deputy mayor of Mogadishu, members of the parliament, the country's sports federations and associations, regional representatives, media and other invited guests was held at Shamo Hotel in Mogadishu 14-15 January 2015.
Secretary General of Somali Olympic Committee Mr. Duran Farah started the assembly with an exceptional presentation that outlines organization's accomplishments throughout the last 24 months in both international and national level, challenges that have been identified and intentions to overcome those challenges.
During his presentation the secretary displayed an activity report publication that contains organization's activities for last year, Strategic plans for the next four years and the most anticipated topic which was the display of the new symbol of the National Olympic Committee that has been modified first time since its birth over 50 years ago.
The secretary ended his presentation by thanking all members for their cooperation as well as businesses who continuously supported Somali Olympic Committee and its projects and finally urged other business owners to follow suit and work with sports federations and associations.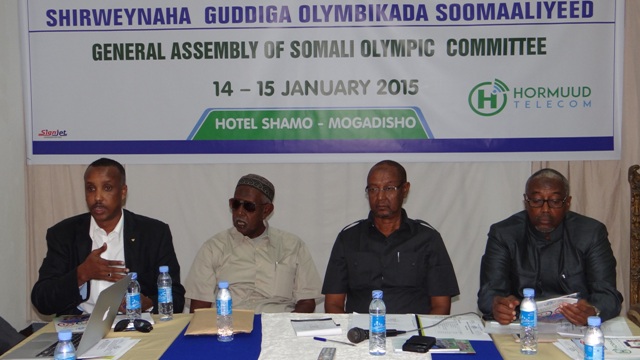 Presentations summarizing activities for the most effective federations was presented to the assembly followed by remarks made by the newly established regional sports administrations in which they requested from the assembly a greater assistance and support for them to be able to promote Olympic movements efficiently in their respective regions.
The team of the year award presented by Somali Olympic Committee each year went to Somali Army's team "Horseed" and handed by former and honorable president of Somali Olympic Committee Abdulkadir Ibrahim Ga'al "Abkow" who praised the winning team and wished the assembly a very successful year.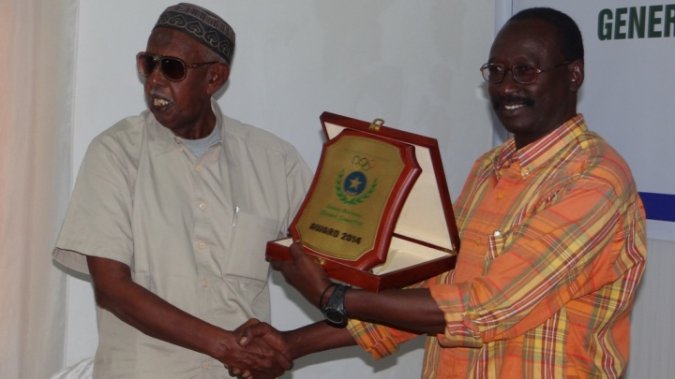 The congress was concluded by the remarks of Somali Olympic Committee's president Abdullahi Ahmed Tarabi, who after showing his gratitude to the gathering reminded all of the federations and representatives the importance of working together and how it can improve the level of sports participation for Somali youth and children.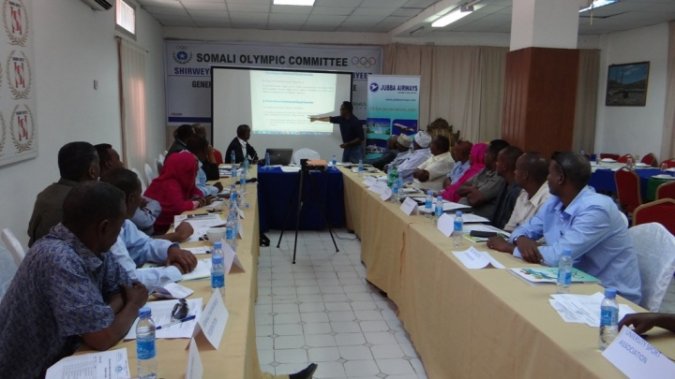 "We are extremely happy and pleased for your collaboration and the resilient that you have shown during the past year. We are facing tremendous challenges together to develop and widen sport activities in a country that is recovering from a prolonged civil war and would like you to double your efforts of working closely and effectively together which I believe is the only way that we can achieve our goals of lifting this nation again" said the emotional president who also urged the federations to expand their activities to other regions of the country.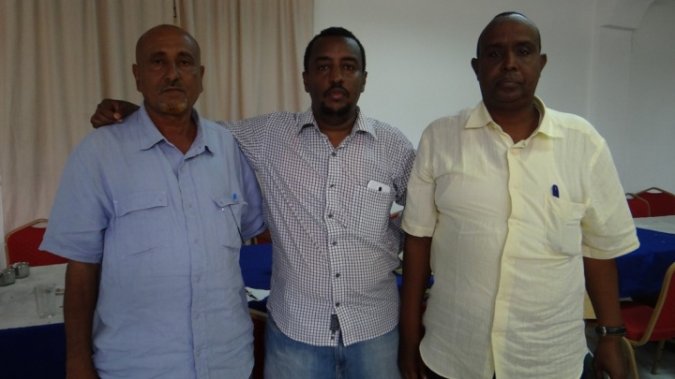 ?xml:namespace>

?xml:namespace>

?xml:namespace>