The Somali National Olympic Committee has on Monday concluded a 3-day sports administration workshop which was attended by secretariat members from National sporting federations.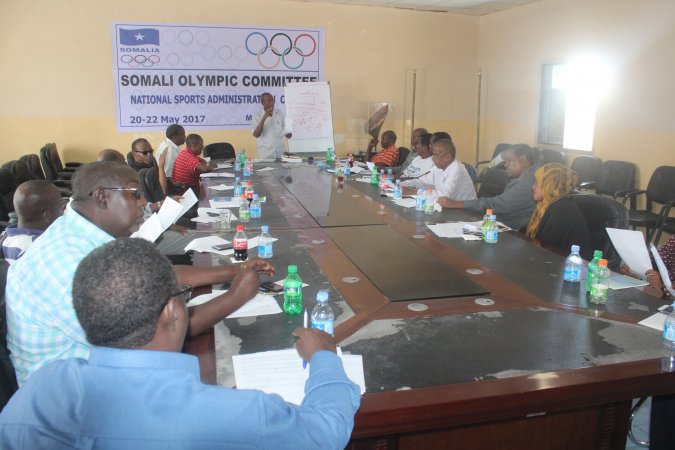 Held at the Somali NOC headquarters, the workshop was conducted by national course director, Mohamed Tarabi, with the aim of building the administrative capacity nearly 20 office bearers from the country's national sporting federations.
Addressing at the closing ceremony of the workshop, the President of Somali National Olympic Committee, Mr. Abdullahi Ahmed Tarabi, said that the organization of the the workshop was part of the annual development activities that SNOC undertakes in a bid to strengthen and empower the leadership of the national sports organizations.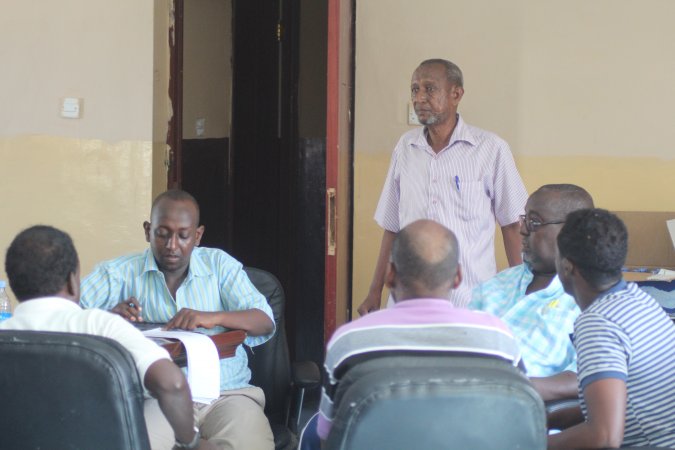 "As drawn in our strategy, such workshops will continue, because we know that the continuation of capacity building programs will add more values to the country's sports activities" Somali NOC president, Abdullahi Ahmed Tarabi, told the closing ceremony on Monday.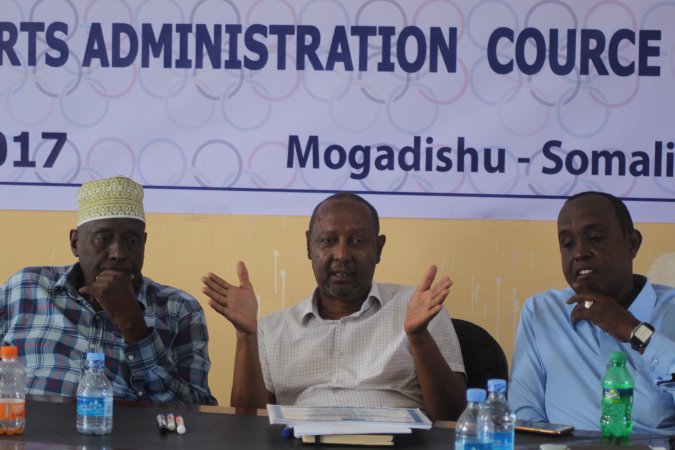 The president encouraged participants of the workshop to exercise the knowledge they gained from the workshop at their Federations. At the completion of the workshop all participants were awarded with certificates of attendance.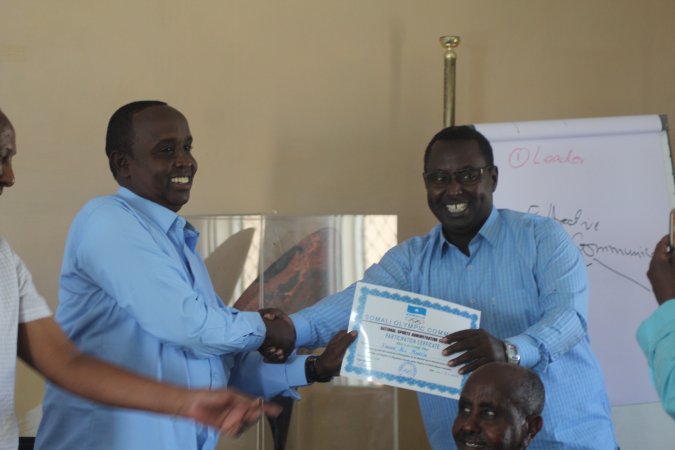 On the behalf of the participants, Mr. Farah Ali Moalim, from Somali Athletics Federation, thanked Somali NOC for its limitless efforts towards the development of sport in Somalia which is now emerging from decades-long unrest and lawlessness.